Lockpicking With Schuyler Towne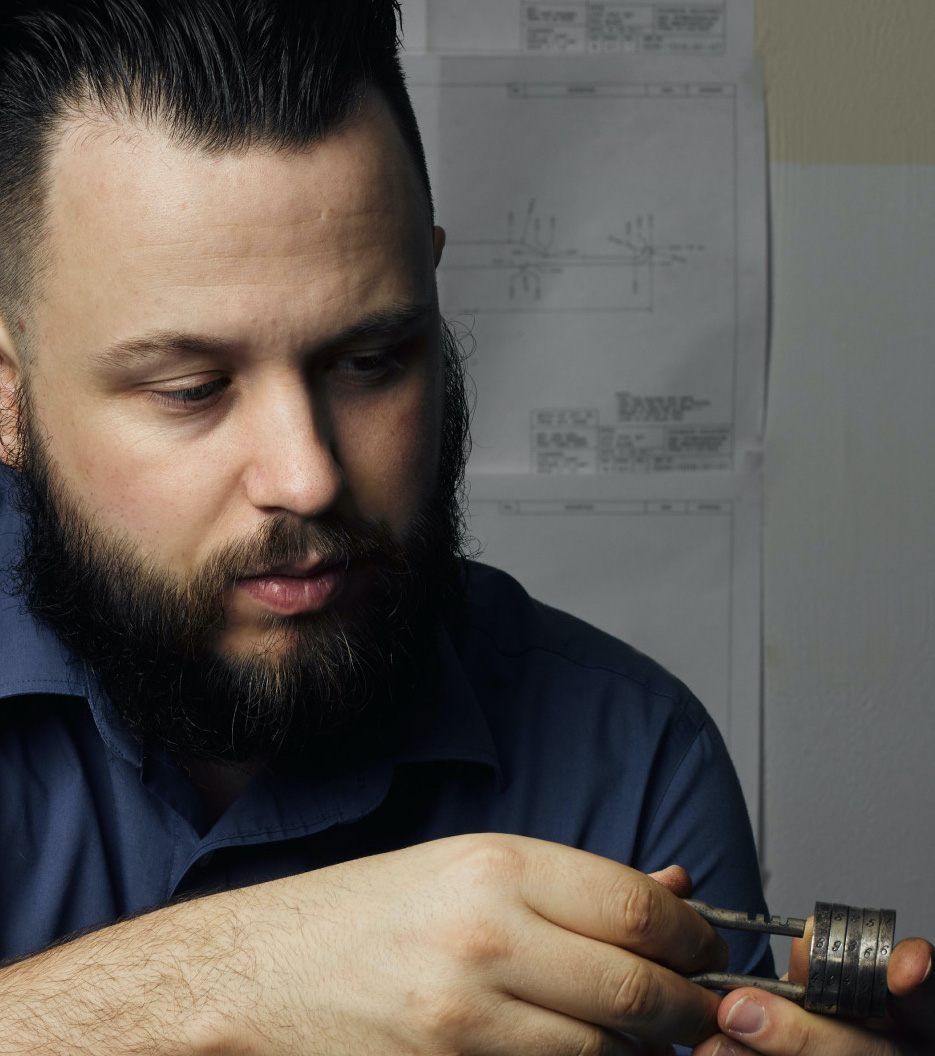 About This Course
In this on-demand course, learn how locks work and the basics of picking them responsibly.
Course Description
This course covers the anatomy of locks, the fundamentals of how to pick them, and a number of concepts that aren't so fundamental at all. Through three video lessons, familiarize yourself with the tools in a lockpicker's kit, learn how to pick a basic pin tumbler lock, and expand your skill set by tackling security pins. Learn the basics of how to pick locks responsibly, dive into challenging lockpicking problems, and learn techniques and exercises to help you refine your senses as you learn to see through your fingertips and into the lock itself. This course not only aims to equip you with a handy practical skill and the tools needed to put it to practice, but also intends to help you unlock a new perspective about security technologies and their role in the world around you.
Please note: This course is designed for participants 18 years of age and older.
What Is Included
This course includes three video lessons featuring 2 total content hours.
Also included in this course:
Written reference materials that supplement and expand upon information covered in the video lessons
An overview of common lockpicking tools and tips on assembling your own kit
Lockpicking exercises and speed-picking techniques
A curated reading and watching list for further exploration on your own
Access to a community forum for Atlas Obscura lockpicking students
Materials
To get the most out of this course, we strongly recommend having materials on hand so you can follow along and practice what's covered in each lesson. You can pause, rewind, and rewatch as much as you like.
Atlas Obscura has teamed up with Sparrows Lockpicks to offer a materials kit containing high-quality lockpicks, a repinnable cutaway lock, and an expansive, challenging set of security pins and picking challenges. This is a special collection of materials put together for this class and sold at a special price for students. The cost of this kit is approximately $50, plus shipping and handling, and students are responsible for ordering their kit.


You'll receive more information about how to purchase these materials in a welcome note accessible through the course player following registration.
About Your Instructor
Schuyler Towne
Schuyler Towne is a research scholar at the Ronin Institute studying the history and anthropology of security technologies. Before turning fully academic in his pursuits, he was a competitive lockpicker, frequently winning competitions in America and losing them abroad. He has been teaching people to pick locks for 15 years and has provided lockpicking consulting for a wide range of people, from security manufacturers to mystery authors.
Getting Started
Accessing Your Course
This course is designed so students can learn at their own pace and participate in the course whenever and however it is convenient for them. You will have 24/7 access to your course for one year.
Once enrolled, you'll have immediate access to your course by selecting the "Start Learning" button on the Thank You page after completing your purchase. To access your course at any time, you can sign in at
courses.atlasobscura.com
. View all your purchased on-demand courses by navigating to your profile using the menu at the top of the page.
We provide closed captioning for all of our courses and can share transcripts upon request. Please reach out to us at
[email protected]
if you have any questions, requests, or accessibility needs.
Course Community
Connect with other students, share what you have learned, and find inspiration through the community feature. While this type of participation isn't required for this course, students may use this feature to post resources, ask questions, or connect with one another about course material. Please take a moment to review our
community guidelines
for students, which aim to set the tone for our learning community.
Atlas Obscura Courses
Atlas Obscura Courses offer deep and dynamic online learning in underexplored disciplines—from lockpicking and experimental perfumery to reading gravestones and writing fairy tales. Designed and taught by subject-matter experts and experienced educators, Atlas Obscura Courses offer opportunities to explore niche topics and skills, in both live and on-demand formats. No matter which course or learning style you choose, you're sure to emerge with new skills, knowledge, connections, and perspectives.
To learn more about our current course offerings, please visit
www.atlasobscura.com/online-courses
. For answers to commonly asked questions, check out our
FAQ page
.
\Learnworlds\Codeneurons\Pages\ZoneRenderers\CourseCards